Special Interests and Hyperfixations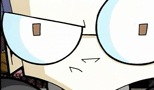 This is a list of all my favorite things! It's sorted by category. Feel free to message me on Neocites or Tumblr about any of them!
Animation (Cartoons and Anime)
Trigun
Detective Conan/Magic Kaito
Dragon Hunters/Chasseurs de dragons
Invader Zim
Gravity Falls
Wander Over Yonder
Over the Garden Wall
Digimon
Yu-gi-oh
Tiger & Bunny

Books
The Inheritance Cycle
Discworld Going Postal
The Hitchiker's Guide to the Galaxy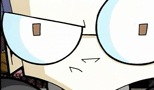 Video Games
Undertale
Deltarune
Sonic(Can't BELIEVE I forgot this one, I swear, it was one of my FIRST Special Interests)
Jak and Daxter series
Pokemon
NiGHTS

Activities
Cross-Stitch
Making friendship braclets
Watching cartoons
Playing video games
Making braclets/Bead creatures
Comics
Johnny the Homicidal Maniac series
Vargas by Zarla
(YES this fanfic deserves it's own place on the list, I'm obsessed with it, and also Sciarabin)
Homestuck
There's definitly more, but sometimes it's hard to remember previous SIs when I'm entrenched in another one, so this'll be added to as I remember more.